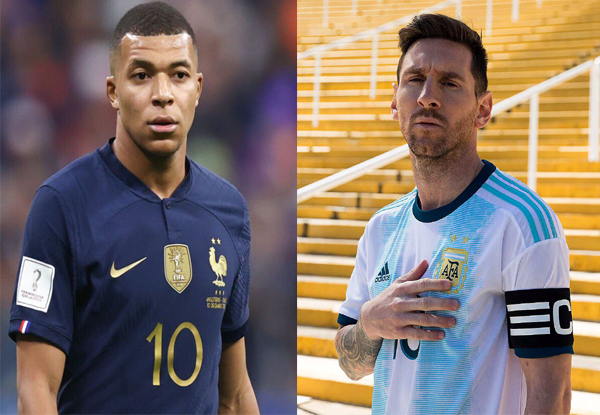 Xtra Time Web Desk: The entire world of football will be watching keenly the battle of supremacy between Lionel Messi and Kylian Mbappe as they face each other in the final of the FIFA World Cup 2022 at the Lusail Iconic Stadium on Sunday. Messi, who is regarded as the world's best will be up against the possible heir to his throne.
The much-anticipated battle between the Paris Saint Germain team-mates will dominate the headlines in the lead up to the final. Both Messi and Mbappe have scored five goals each and are at the top of the scoring charts. So, there might be a situation where winner-takes-all encounter for the Golden Boot. Maybe even the Golden Ball too.

For Messi, he would want to win the World Cup more as the 35-year-old confirmed after the semi-final win over Croatia that Sunday's game will be his final World Cup appearance. His final shot at the biggest prize of all.
Mbappe, although 11 years junior to Messi, knows precisely how it feels to win it having done so four years ago in Russia. Win again on Sunday and he will have done it twice before his 24th birthday.
Messi has been in dazzling form throughout the tournament, fuelled by a sense of destiny and delivering arguably his best performance yet in Tuesday's 3-0 win over Croatia in Argentina's semi-final.
Mbappe, too produced his best performances earlier in the tournament, scoring a brace against Denmark in the group stage and Poland in the last 16.
Will Messi crown his legacy with his first World Cup in his final appearance in the competition or Mbappe will have a hand to the silverware for a consecutive second time, only time will say.