With a heightened focus on health equity throughout our work, ONC has adopted the concept of "health equity by design." Along those lines, health IT can, and should, be used to better identify and mitigate disparities while enhancing opportunities for underrepresented populations. In 2019, under the Leading Edge Acceleration Projects (LEAP) for Health IT program, ONC funded the University of Texas at Austin's Dell Medical School (Dell Med) to design, develop, and demonstrate enhanced patient engagement technologies for care and research, with a focus on health equity.

The Dell Med team proposed developing a patient engagement technology platform using application programming interfaces (APIs) and the same national standards for interoperability, security, and authorization being used by electronic health records, namely FHIR® and SMART on FHIR.
Designing the FHIRedApp Platform
The FHIRedApp platform was designed using human-centered design methodology to identify the needs and preferences of a diverse group of Latino, African-American, and Asian-American patients. To design an easy-to-use platform, the team held 20 Community Engagement Studio (CES) sessions with ethnically and racially diverse patients from Central Texas. The process involved beta testing, semi-structured interviews, and pilot testing with participants to ensure the app's high usability.
A community navigator led each CES session, and the discussion topics included community health experiences, community readiness, design preferences, adoption, and sustainability. The process for designing the app also incorporated human-centered design methodologies and insights gathered from the CES sessions helped identified features and capabilities that ethnically and racially diverse patients desired from a health app platform.  A high-fidelity prototype of the app (Figure 1) was then developed, beta tested by diverse patients, and used by the development team to code for the final app.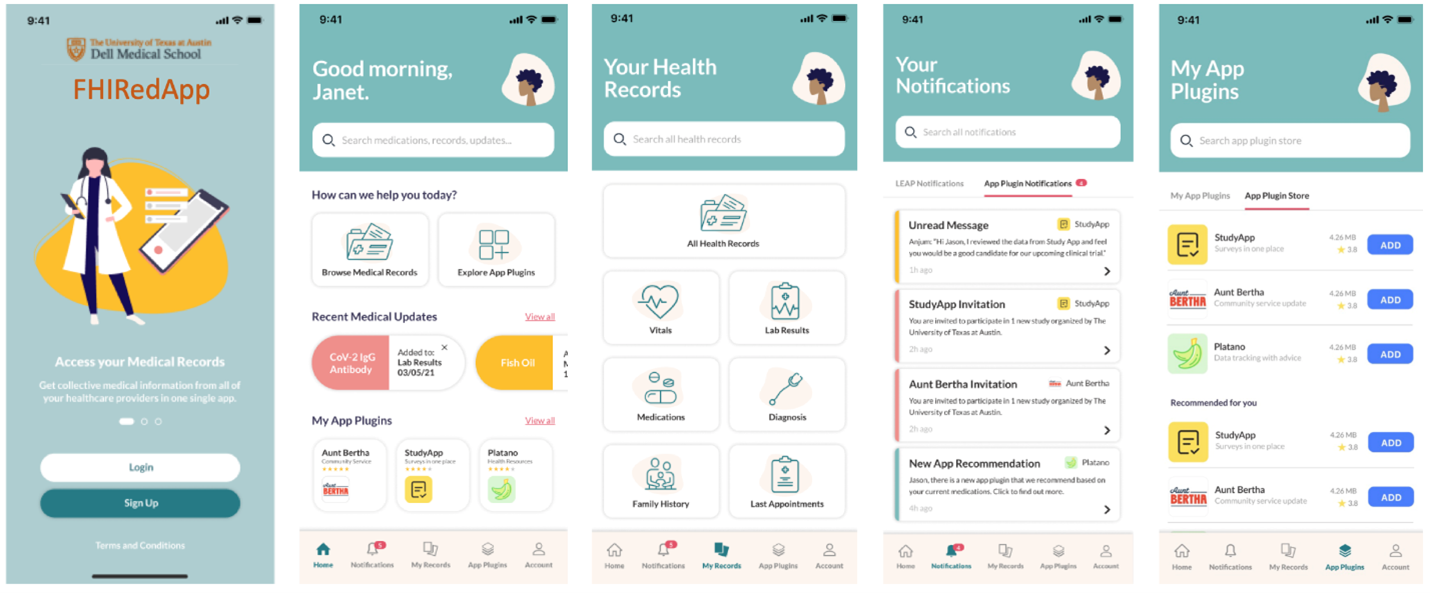 Figure 1: FHIRedApp high-fidelity prototype
While the FHIRedApp will be able to connect to FHIR API endpoints provided by certified EHR technologies required by the ONC Cures Act Final Rule, the platform has also been designed to leverage health information exchanges (HIEs) and research networks, which act as data aggregators from multiple EHRs. The FHIRedApp is also an app platform that allows patients to gain access to their data, grant access to all or part of their data, and make it available to third-party app developers via FHIR APIs. The Dell Med team is presently developing a pilot app to help with recruitment for research studies and integration with social services referral networks.
The development of FHIRedApp has shown how technology innovations using FHIR APIs for exchanging data can be informed through a methodology of community engagement and human-centered design. Looking forward, the team and community members hope to continually offer additional features and enhancements on the platform and test scalability using other HIEs and data sources in the future. To learn more about this project, read the Dell Med team's findings.